Yamaha QX21
Digital sequence recorder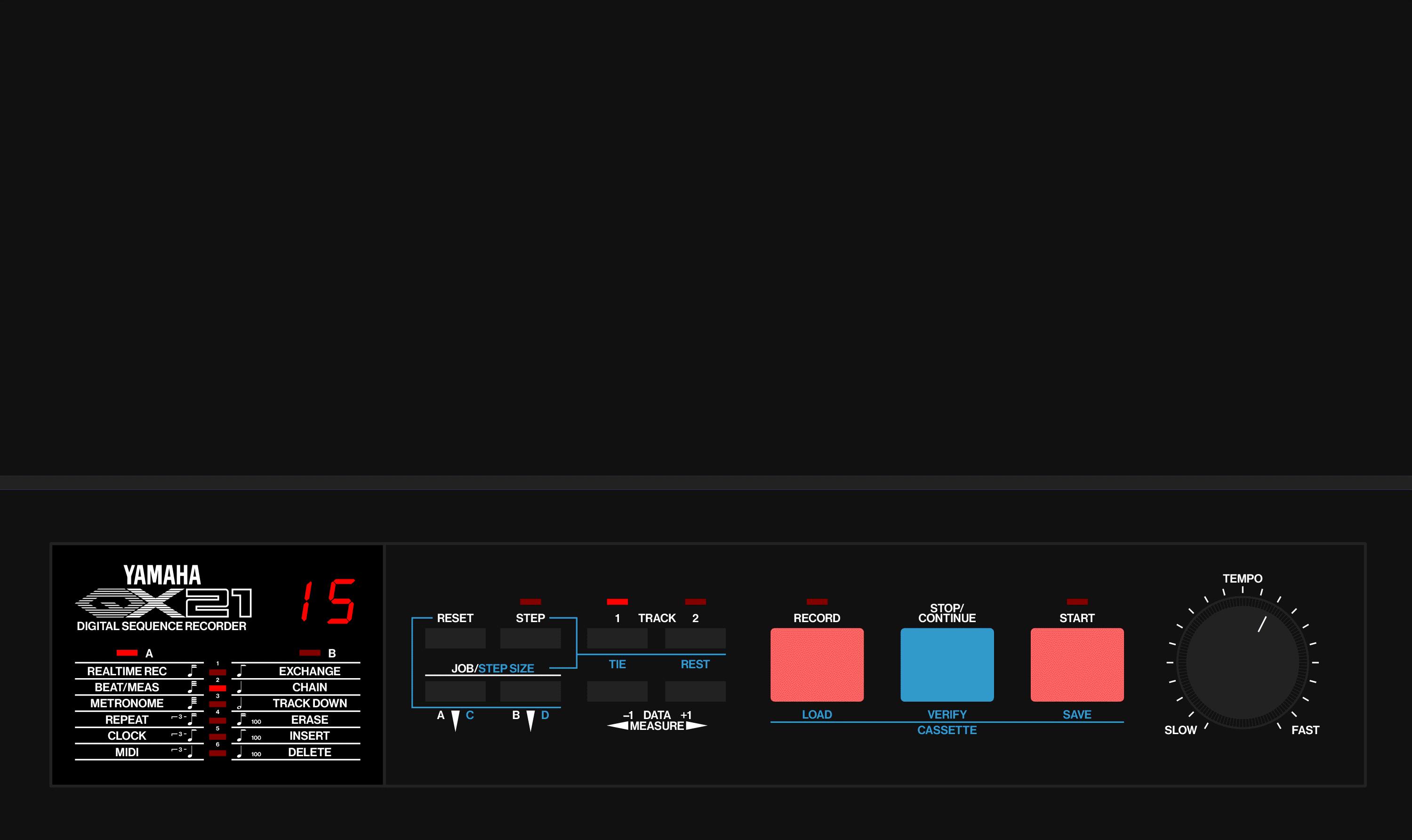 Nothing more than a rebranded QX7 with some reshuffled menus.
---
Technical
specifications
Memory capacity
Internal: 8,100 notes (6,000 notes with velocity)
Connection terminals and interfaces
Foot switch
Cassette
MIDI IN, MIDI OUT, MIDI THRU
Dimensions and weight
350w x 240h x 49d (mm) / 13-3/4" x 9-3/8" x 1-7/8"
2.3Kg / 5lb. 1oz.
---
Documents
---
Buy a used
Yamaha QX21
Yamaha QX21 Digital Sequence Recorder (MIDI Sequencer)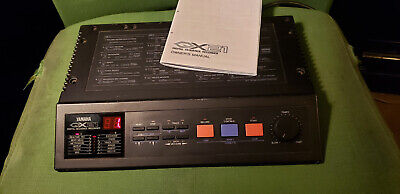 $50.00
Open Ebay
If you're looking to buy a used Yamaha QX21,
check out these listings pulled daily from Ebay and Reverb.
See more (22 on sale)